Create your own digital loyalty program
We are here to help you set up a digital
loyalty program perfect for
your business.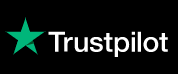 Many types
of cards for any of your marketing activity
Give stamps for purchases
and offer rewards.
Give points for every purchase. Use points as payments.
Arrange package deals with full control over customer balance
Classic discount system with several levels of savings.
Attract new customers
with digital coupons.
Sell prepaid certificates
to customers
Give points using mobile application
Easy way to reward
customers with bonuses
Install the free card scanner app. Give points and stamps for purchases the moment your client pays. Provide the app to every salesperson in your business and monitor shared statistics.

Many types
of cards for any of your marketing activity
Automatic PUSH notifications with the transaction information come instantly at the time of sale. The message informs the client about their current loyalty and reward status.
Notifications can be sent manually like SMS. Send PUSH messages to your entire customer base or a selected group
Automatically send PUSH to all clients with your loyalty card within 330 feet of your business location.
Automatic PUSH comes 1 hour after purchase. Client is invited to leave feedback on the service quality.
Automatic PUSH comes 28 days after the last purchase. Reminds client to come back to you again. Reminder time is configurable.
The PUSH constructor allows you to create your own script for sending automatic PUSHs. The number of messages and scenarios is not limited.
Set your
promotion up in 15 minutes
For example, gift every 10th coffee or return 10% cashback of every payment.
Use 1 of 111 premade templates or use a simple card builder to create your own card design.
Upload your logo and colors on card. Add promotion rules, your contact info and business locations.
Service automatically creates A4 file promo in PDF with your promotion rules, cards QR-code, installation instructions.
Print and display your promo in offline locations and share cards installation link on social networks.
Trusted by 30,000+
businesses worldwide